The sacred calendar or "Chol Q'ij" is a calendar of 260 days. It consists of 20 Nahuales (energies of creation), and 13 numbers, and can be counted as 20 periods of 13 days which are known as trecenas. These trecenas represent a period of evolution of the soul, each trecena related to a particular stage of development. For this reason we have chosen to run the retreat over a whole trecena, the thirteen days taking us from an initial concept through to its conclusion.
The journey will take place in two parts – one static and one dynamic.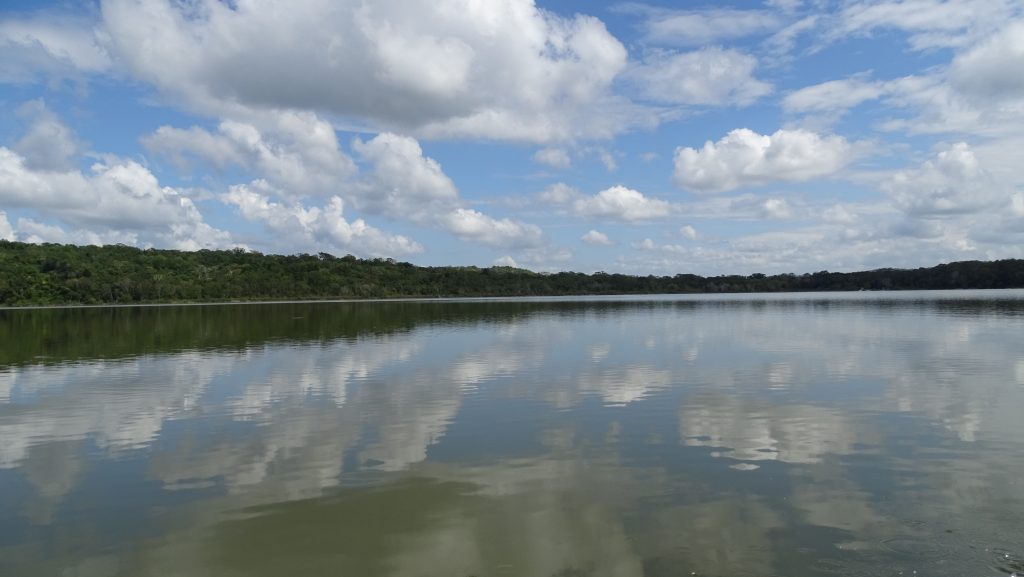 The static part of the retreat will take place at the beautiful Ecolodge "El Sombrero" on the shore of lake Yaxha, from where we will explore the sites of Yaxha, Topoxte and Tikal. Each day will include a morning stretching practice and meditation, as well as a check in with each of us before breakfast. A tailored vegetarian diet will be provided throughout the retreat. In between our site visits, we will set our intentions for our retreat, through shamanic journey work and ceremony. We will use the understanding of the calendar to reveal the identity of the hero within us, to understand better who we are looking for before we embark on our physical journey. We will return to El Sombrero after our journey to integrate the wisdom we have gained.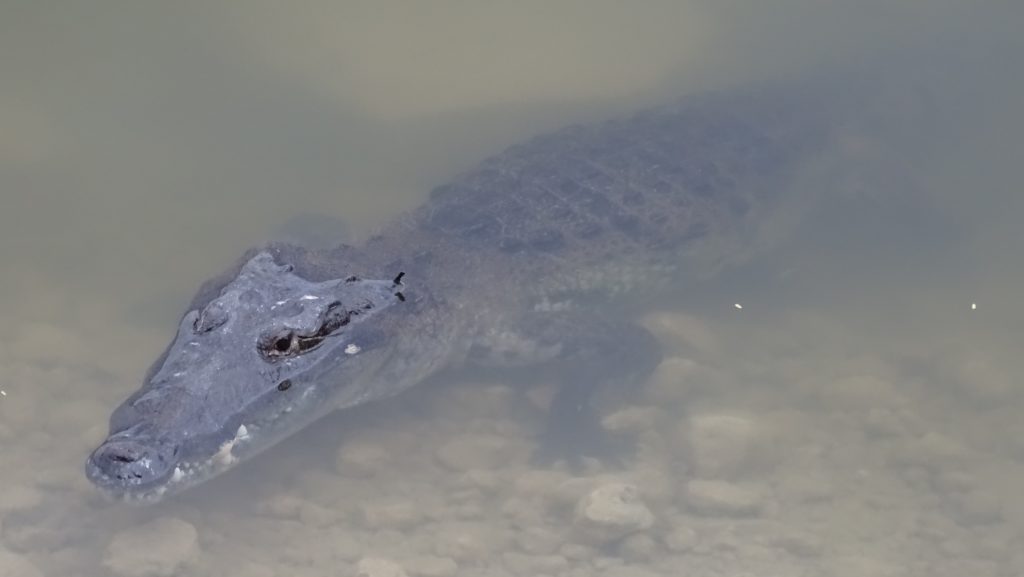 The dynamic part will take place over 6 days. We will travel to the far north of Peten, to the old chiclero village of Carmelita, from where we will begin our journey on foot. Once we leave the village, we will step into the timeless world of the forest, away from electricity, running water and modern electromagnetic fields. We will walk approximately 120km (75 miles) over the 6 days, visiting the sites of El Tintal, El Mirador, Nakbe and La Florida.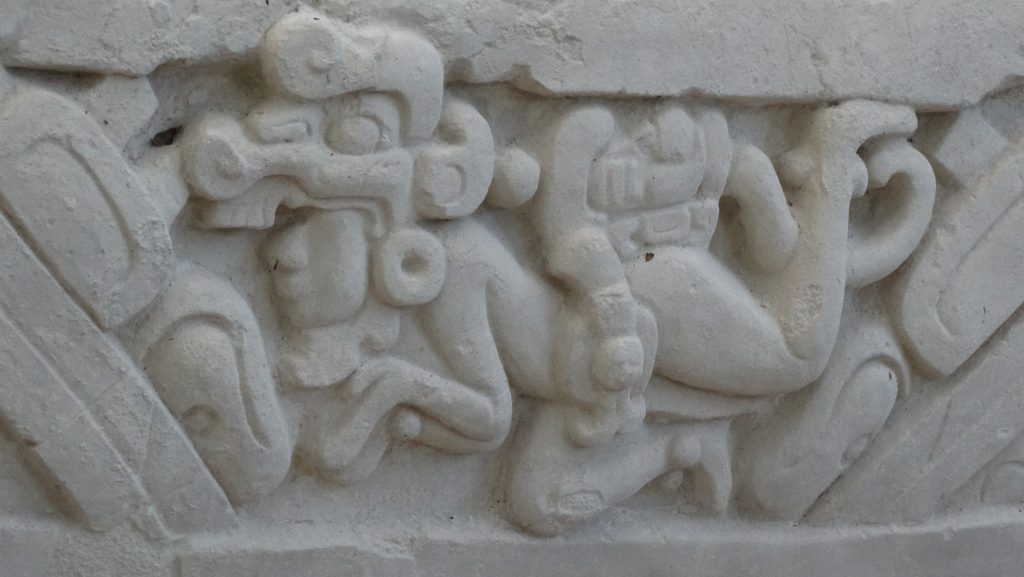 El Mirador is one of the most exciting and interesting sites in Guatemala. The capital city of the kingdom of the Maya snake kings, it rose to power very early in the pre-classic period. This journey is achievable, but obviously involves a certain level of fitness and mobility. Accommodation will be in tents at each of the sites, we will be getting very intimate with the natural world.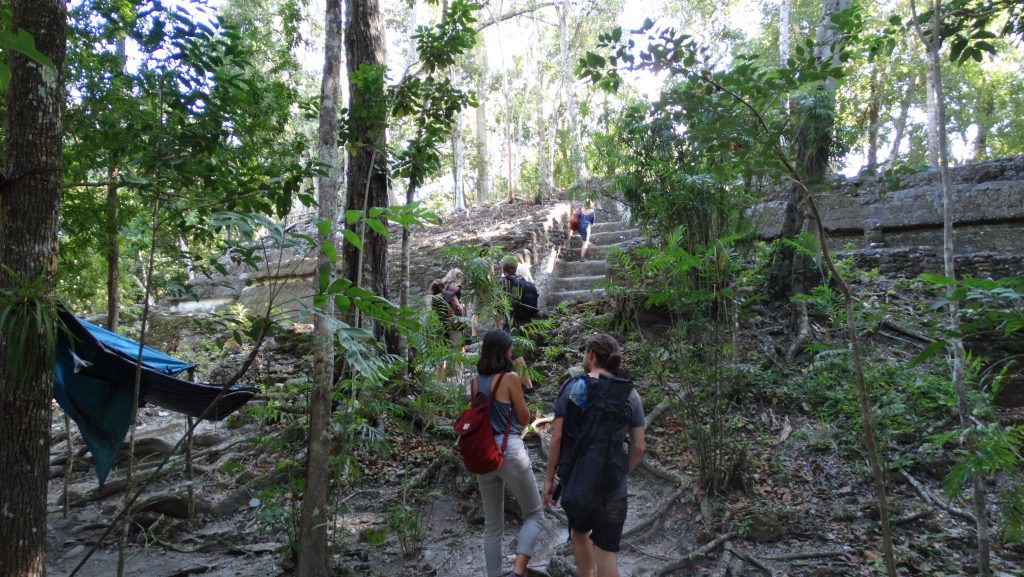 The journey will again be tailored to the retreat. Each of the days of the journey will have a focus and there will be a group meditation each evening as we dive deeper into the qualities of the hero within each one of us.